Gabriel Faure (1877-1962), scrittore francese, di passaggio per Udine, così scrisse:
"Questa è una città deliziosa, che offre generosamente tante bellezze ai suoi visitatori: un aspetto seducente, una posizione incomparabile al centro della pianura, buoni pittori locali e una delle più complete collezioni del Tiepolo. Giunto a Udine una sera di settembre, l'indomani ho provato la gioia del risveglio in una città sconosciuta, ma che si sa piena di promesse. Qui la rivelazione fu immediata. Sapevo che era bella, ma non l'mmaginavo così magnifica. Tutto qui si armonizza, niente vi è di troppo..."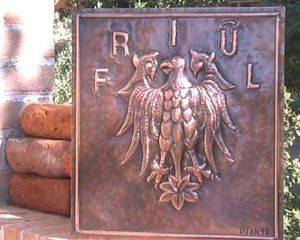 Romeo and
Juliet
a tragedy written of playwright William Shakespeare ...
http://elmagos.splinder.com/post/23118535/giulietta-e-romeo-lucina-e-luigi